Angelic Spiritual Advisor
Angel is a gifted spiritual advisor. Specializing in Psychic, Prophetic, and Tarot card readings. Also, a career, life coach and relationship counselor. Her style is very caring, and she seeks to help her clients create the life of their heart's desire.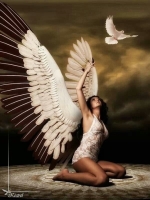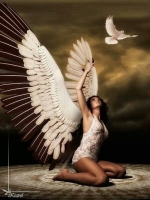 What can a caller expect from a consultation with you?Callers can expect the truth! My style is very caring, and I seek to help others create the life of their dream.
Name some specific experiences where you've used your abilities.I have used my gifts to help law enforcement agents solve crimes, I used my gifts to keep clients from danger and restore lives.
How long have you been aware of your abilities, and how have you developed them?I have been aware of my gifts for 35 years but have been operating in those gifts my entire life.
Describe your areas of expertise.Areas of expertise are: career, family, love and relationships, and spiritual awakening.
My Scorecard
Average Call Rating:
4.46 out of 5
Personality Score:
8.62 out of 10
My Recent Reviews
My Store